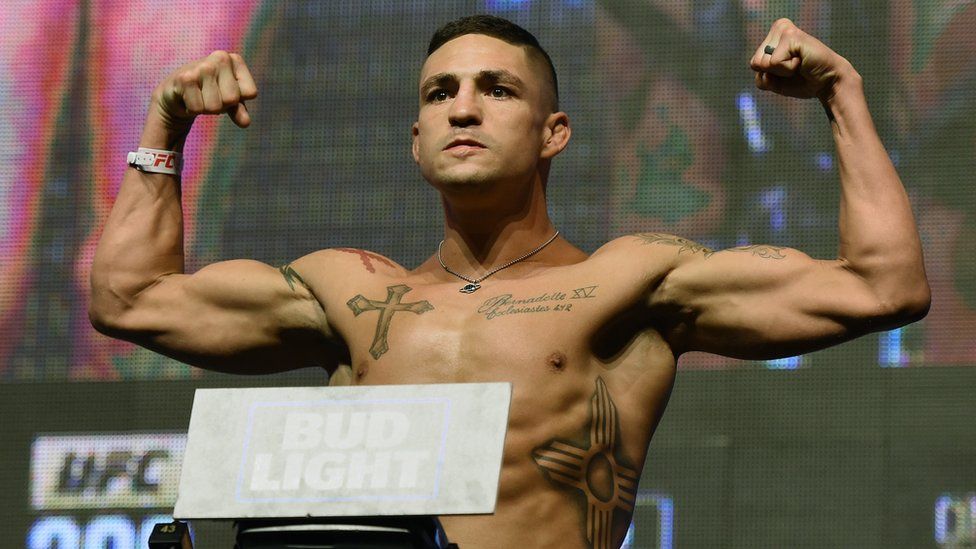 The UFC legend was booked through MN2S to take on Dan Hardy as Ricky Hatton makes a historic return to the ring.
Former UFC champion Diego Sanchez has announced that he'll be taking on Dan Hardy in the ring as part of a historic line-up that sees Ricky Hatton returning to boxing for one night only. Dubbed The Hitman Rises, this incendiary event will take place at the AO Arena Manchester, in Hatton's hometown, on 2nd July 2022. Also joining the billing are music artists Badboy Chiller Crew and Tion Wayne, in addition to a bout between rap artists Casper Walsh and Don Strapzy.
Diego Sanchez is the middleweight winner of The Ultimate Fighter's first season, and he has competed in the UFC at middleweight, welterweight, lightweight, and featherweight, with his current weight class being lightweight. He's known for his brash demeanour and habit of yelling 'YES!' again and over on his trip down to the Octagon. Sanchez has fought in more "Fight of the Year" bouts than any other fighter in the sport, including his first against Karo Parisyan at UFC Fight Night 6, his second against Clay Guida at The Ultimate Fighter 9 Finale (which culminated in a title shot against then-UFC Lightweight Champion B.J. Penn at UFC 107), and his third against Gilbert Melendez at UFC 166.