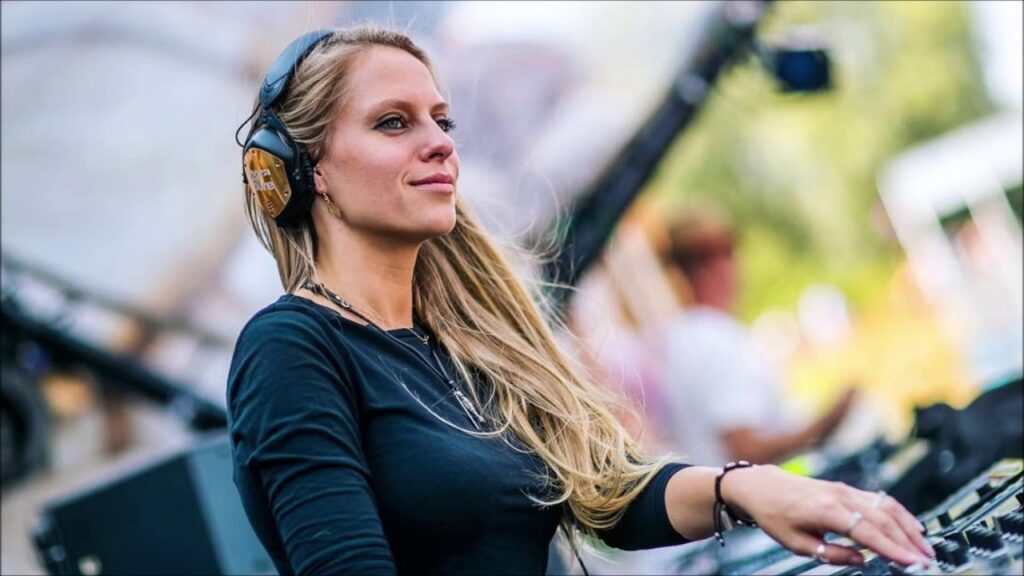 In our Talent Profiles series, we shine a light on some of the most talented names that MN2S has worked with. This week, we're spotlighting four female DJs at the top of their game.
DJ Spinderella
Deirdra "Dee Dee" Roper, better known by her stage name DJ Spinderella, is a DJ, MC, and producerwho has made her mark on hip-hop history over the course of a storied three-decade career. Roper, who was 16 years old when she joined Cheryl James and Sandra Denton to form Salt-N-Pepa, was a crucial component of their sound thanks to her turntable talents. Only a few weeks after Roper joined the group, Salt-N-Pepa's "Push It" broke out as a smash hit success, making the trio an international sensation. In addition to winning Grammy, MTV, and BET Awards, Roper also received recognition at the 2018 Global Spin Awards, the VH1 Hip-Hop Honours, and the Break Barriers Award. Roper continues to host well-liked radio shows and work as a sought-after DJ at events all over the world. She has performed at prestigious events like Magic Johnson Enterprises, Children Uniting Nations, Cisco Systems, and Glamour Magazine and her sets have also been enjoyed by guests at the official afterparties for the Espy Awards, Academy Awards, Kentucky Derby, and NBA All Stars.
Nora En Pure
Nora En Pure is an exceptional talent in the world of electronic music. As a highly acclaimed DJ, producer, and composer, she has left an indelible mark on the industry. Nora En Pure's distinct style effortlessly blends deep house, melodic techno, and serene atmospheres, captivating audiences worldwide. Her music has the remarkable ability to transport listeners to enchanting realms, evoking a mix of euphoria and introspection. With chart-topping tracks like "Come With Me" and "Morning Dew," Nora En Pure has firmly established herself as a leading figure in the genre.
DJ Paulette
With over two decades of experience across three countries, Paulette has graced the international stage and held residencies at renowned clubs such as The Hacienda (Manchester), The Zap Club (Brighton), Ministry of Sound, Queen Club, Mix Club (Paris), Cocoon (Frankfurt), and Ibiza Rocks at Pacha and Pikes Hotel (Ibiza). She's shared the spotlight with illustrious DJs like Gilles Peterson, David Guetta, and Duke Dumont. Paulette's music prowess transcends genres, from uplifting house to soulful grooves, jacking house, and techno. Her dynamic shows have garnered acclaim, along with her award-winning PR work for Talkin Loud and Mercury Records.
Paris Cesvette

Paris Cesvette, a London-born DJ, producer, and artist with Jamaican/Cuban roots, boasts a decade-long musical journey, collaborating with Grammy winners like Jean Baylor, Will Downing, Frank McComb, Leee John, and Omar. Her remixes span labels like Universal Records, Sony Music, and Reel People Music. Beyond music, she's a skilled artist and designer, creating album art and merchandise. Her signature blend of soul, groove, and positivity has garnered a global fan base and critical acclaim. Paris's infectious DJ sets and productions continue to inspire, establishing her as a formidable presence not only in music but also in the broader creative realm. Paris also heads up several record labels: MN2S distributes music for Paris' label Our People Our Music.