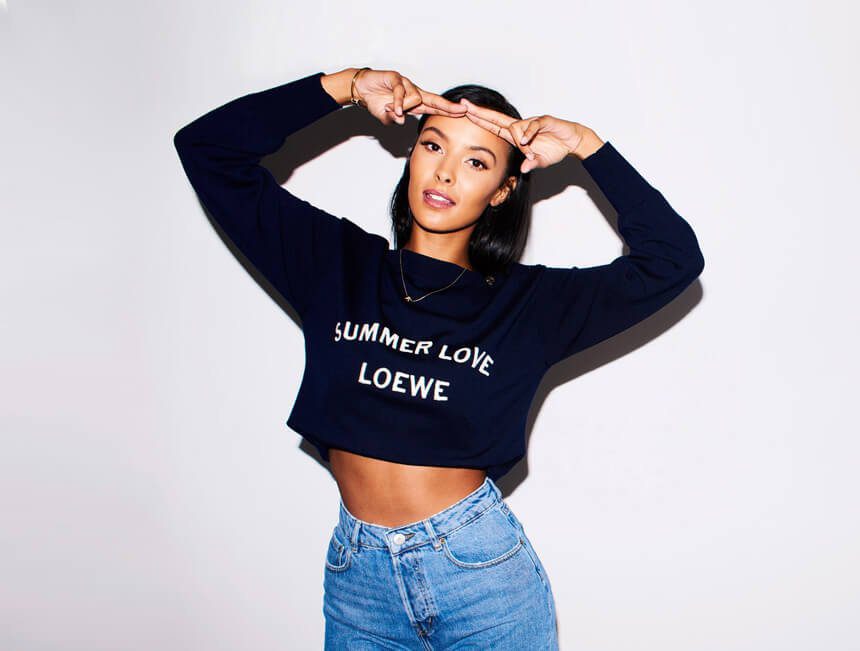 The MTV, Channel 4 and BBC Radio 1 presenter partnered with drinks brand Lucozade for the #PositiveChain video series.
Featuring a variety of notable influencers, the #PositiveChain campaign focuses on themes surrounding positive mental attitude, seeing celebrities reflect on lessons they've learned, advice they've inherited and wisdom they'd like to pass on. Each of the videos will feature a pair of influencers discussing these topics before opening up a bottle of Lucozade Energy to reveal the person they'll be interviewing next, creating a chain of positivity from video to video. Maya Jama will be joined by other famous names to create the #PositiveChain – watch this space!
This campaign will run for five consecutive weeks across both Lucozade's and the influencer's IGTV channels.
"It has been a dream to work with Lucozade Energy on this campaign, spreading positivity in this social media-driven age is incredibly important so I was thrilled to work with some of the biggest stars in the UK as a part of the #PositiveChain campaign."

Natasha Hill, MN2S Senior Talent Agent