It's that time of year again, where every bedroom band-member and Ableton acolyte hopes to receive a shiny new musical toy from their loved ones. Here's our round-up of the top 10 gadgets, gizmos and genius gear to give any musician or producer in your life this Christmas.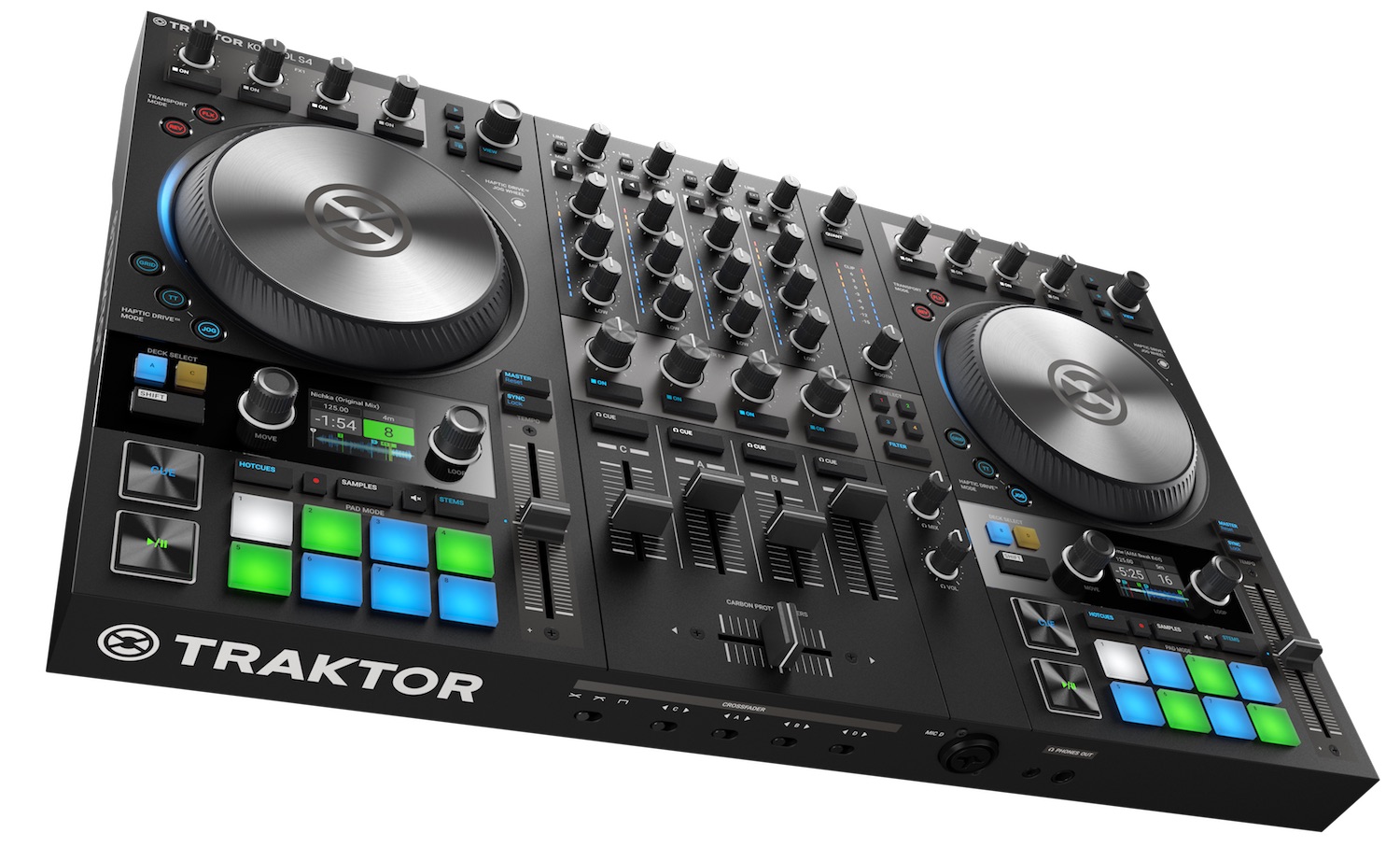 Traktor's Kontrol series have become popular with digital DJs for a number of reasons: portability, accessibility, and a wealth of features that your Technics 1200s might lack. The jury's out on whether these are unnecessary distractions or bountiful innovations, but if digital DJing is your bag, then the S4 offers a powerful controller that boasts a four-channel mixer, FX such as reverb, delay, noise, flanger, and 'crush', loop control and sample trigger pads. The latest edition of the S series also offers an upgraded soundcard and the addition of haptic feedback on the motorized jog wheels allows DJs to "feel" the beatgrid and cue points within a track.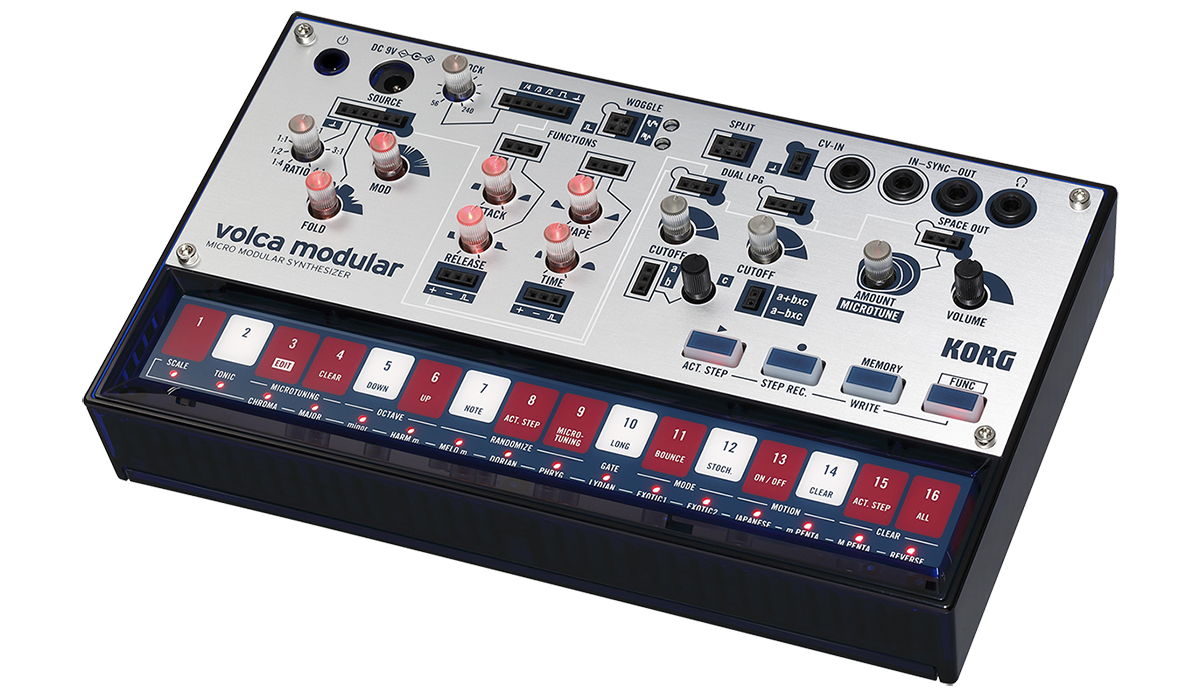 We recommended the Volca series last Christmas, and we're happy to be recommending them again this time around. They remain a "powerful and compact solution for those looking for quality analogue equipment that won't cost the earth", and they've also since expanded their range to include a powerful FM synth, an analogue kick-drum generator, and a multi-functional sampler. The most interesting addition, however, is the Volca Modular: a semi-modular analogue synth that features eight modules and 50 patch points, deviating from traditional synthesis to produce that distinctive modular sound at a price-point miles lower than any Eurorack set-up.
Give the gift of sound this Christmas. Every producer worth their salt needs a wide-ranging sample library from which to pluck the most filthy kicks, crackin' snares and crispiest hi-hats, along with loops, pads and textures that can bring any track to life. Splice is a subscription service, offering a credit-based system that provides each subscriber with a certain amount of samples, loops, FX and presets each month. Their library continues to grow by the day, and at $7.99 a month, it won't break the bank.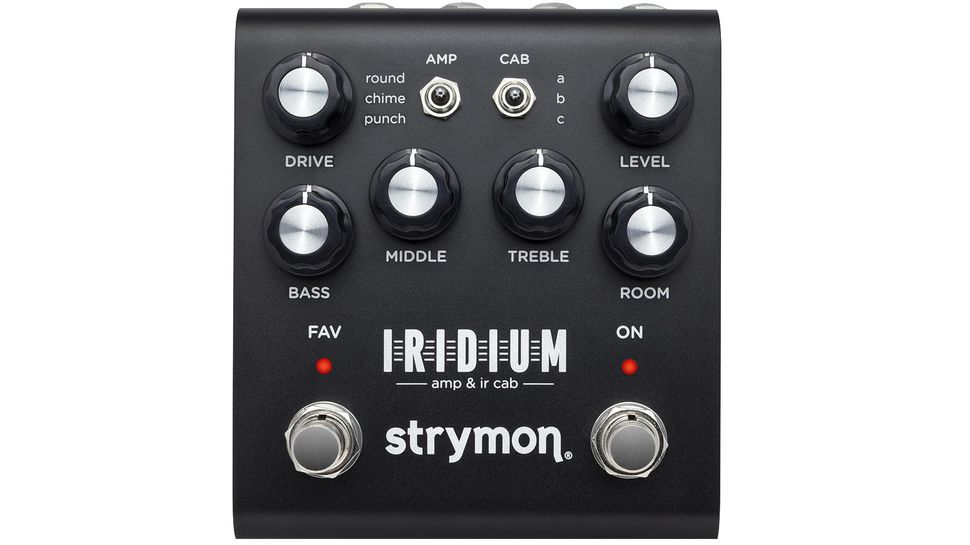 For guitarists going straight into a PA or DAW, the Strymon Iridium offers an amp modeller and IR cab simulator that is based on three classic amplifiers, offering the expansive sound of an amp without the added kilos. The Iridium's Chime Amp mode is modelled on the VOX AC30, the Punch Amp mode offers a Marshall Plexi 1959 Super Lead tone, and the Round Amp mode sends out a beautifully clean tone based on the Fender Deluxe Reverb. With nine impulse responses and six control knobs, the Iridium has been described as a "phenomenal piece of kit" by MusicRadar.
One of the most creative and innovative synthesizers to be produced in the last five years, the OP-Z offers more than just sound generation: it's a multimedia studio that can be paired with an iOS app to make use of an interactive visual user interface that can control animation and graphics features, along with every aspect of the unit's sound. Though it's a synthesizer too, the OP-Z is a sequencer at it's heart, storing 10 projects with 16 patterns, alongside eight synth engines, a PCM sample player, 12 "punch-in effects", 14 "step" and "spark components" – and if that wasn't enough functionality for you, the OP-Z has three tracks dedicated to sequencing and manipulating visual elements. Absolute madness.
Sure, a multimedia studio with sequencing, synthesis and visual rendering capabilities might sound appealing, but if you don't have the right pair of cans to listen to the music you're making, what's the point? There's an overwhelming abundance of options when it comes to headphones, from the cheap and cheerful to the incredibly expensive – but this year, we've opted for a pair that sits comfortably between the two. The Yamaha HPH-MT7 series offers a closed-back design, 40mm custom drivers, and smooth cushioned pads that keep you comfortable and any external noise out. These are solid headphones that are perfect for the club or the studio, and at around £100, they're unlikely to bankrupt you. (Always a bonus.)
For laptop producers who want the opportunity to make music on the road, in the airport, or in the park (why not?) Akai 's LPK25 Wireless Keyboard provides a nifty solution at a modest price tag. You won't be playing any Mozart concertos on this little unit, but you'll certainly be able to enter MIDI information on-the-go with relative ease. Measuring less than 13 inches and weighing under a pound, this one prizes portability over performance capability, but it's perfect for those situations when you need to capture an idea quickly and easily.
Elektron are an established name known for producing massively popular machines such as the Octatrack, Analog Rytm and the Analog Four. Their hardware lends itself to live performance, and has found popularity among those seeking an escape from the screen-focused world of DAW-based production. Two of their most recent offerings are the Digitakt and the Digitone, a drum machine and synthesizer. The Digitakt is our pick, providing a less expensive alternative to the famed Octatrack that features deep MIDI-sequencing capabilites, a highly advanced sampler engine and real-time performance manipulation and variation: this cute little box is capable of producing some stunningly complex results.
Amid the sparkling technological marvels that dominate this list, we shouldn't forget the value of a simple acoustic instrument that you can hold in one hand. First invented over 3000 years ago, the mbira (sometimes called the 'thumb piano') is made of 22-28 metal tines attached to a soundboard made of hardwood. Initially brought over to the Western world in the '50s, the mbira became widely recognised after the popularisation of African music in the '70s and '80s, as artists such as Thomas Mapfumo began to be recognised on the global scene. Now, the unique and distinctive sound of the instrument can be heard all over Western pop music – but we recommend that you skip the cheesy Logic preset and treat the musician in your life to the real deal this Christmas.
None of the gifts above will be much use if you spend too much time at venues, clubs or festivals brutalising your eardrums with noise levels way above the recommended limit and deafening yourself in the process. Although we've grown accustomed to dangerously high decibel counts, it's a problem that not only musicians, but the general public, should never ignore. This may be the cheapest and the most important gift you give this Christmas, saving a loved one from the potential of hearing loss later in life.