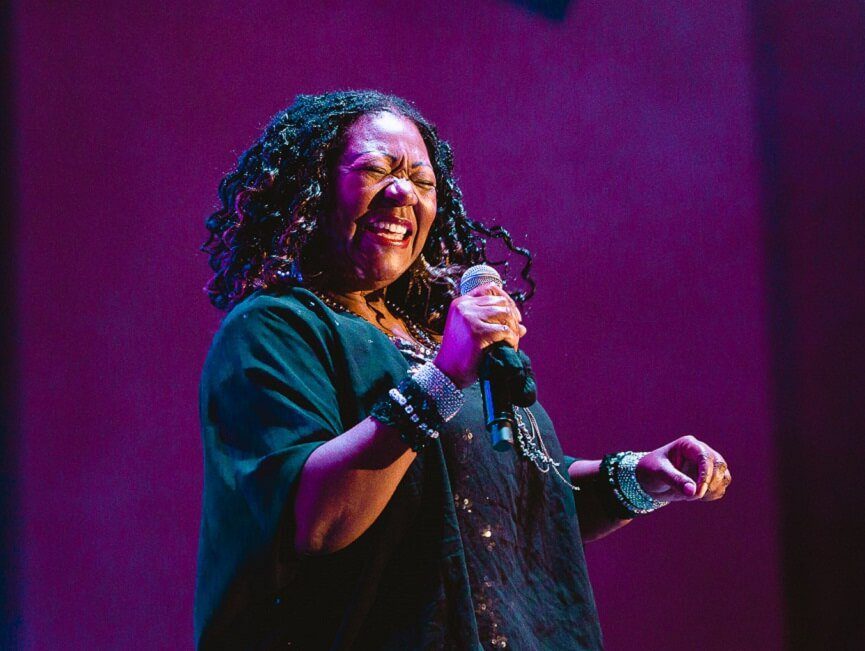 After hugely successful Canadian tours in 2018 and 2019, disco legends Boney M are returning to Canada for another highly anticipated run of dates with lead singer Liz Mitchell.
This year, the incredible Boney M will be performing twenty-one unforgettable shows in twenty cities across Canada, including Vancouver, Ottawa, Winnipeg and Saskatoon. Running from November 17 to December 17, the tour will see Boney M celebrating 45 years of their 5x Platinum-selling album Nightflight To Venus. Boney M's previous Canadian tour was met with unprecedented enthusiasm, with tickets selling out in under thirty minutes and the addition of two extra shows due to high demand. Check out the full list of tour dates below.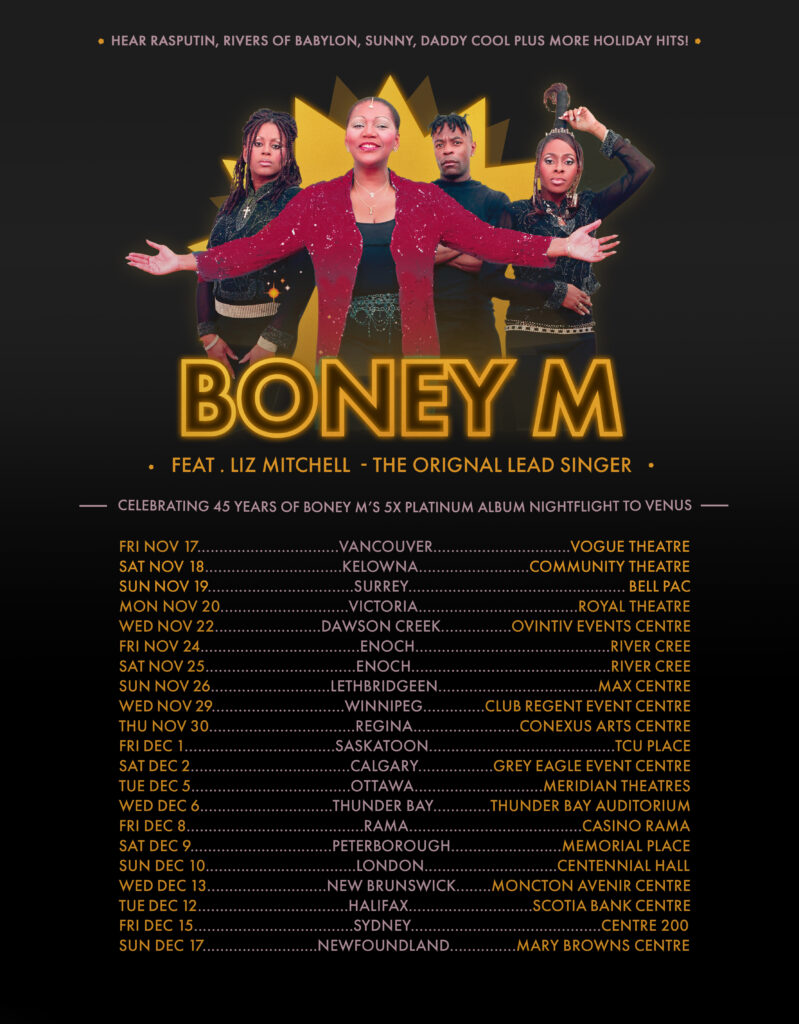 Boney M are the harmonious voices behind some of the most recognizable hits of the late 70's and early 80's. With a catalogue that transcends the test of time and is coveted around the globe, including hits like 'Rasputin', 'Daddy Cool', 'Sunny', and their classic Christmas album dubbed 'Christmas Album', the demand for Boney M remains strong. A career spanning more than four decades in the industry, Boney M continue to take their sensational performance around the world and release widely received compilations.