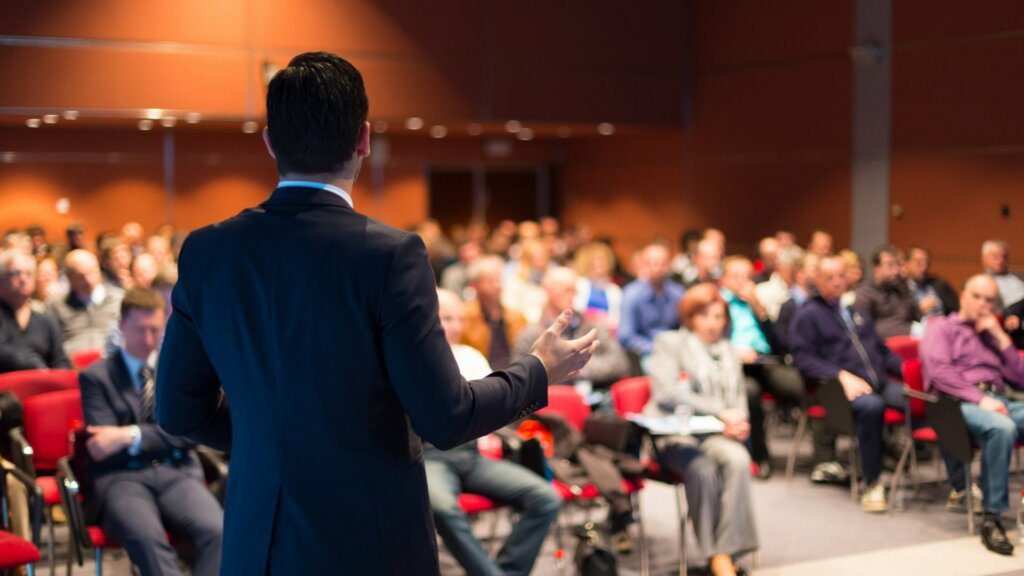 Consider the following scenario. You've been planning your event for at least six months, putting in countless hours to secure the venue, set the schedule, book speakers, and perfect the production design. When the big day arrives, you eagerly await the arrival of your keynote speaker. Then they do… and it falls short of your expectations.
Your attendees will most likely remember the beginning and finish of your event, with only a few stray memories of the portions in between, which is why it's critical to book the proper keynote speaker for your event (and to prevent a potential catastrophe like in the example above). You'll want to make certain that your speaker sets the right tone for your event.
So, how do you avoid a predicament like the one described above? The best way is to book a speaker through a dedicated speakers agency like MN2S. On top of that, we have several recommendations.
Survey your audience
We can't emphasise enough the importance of polling your potential participants for suggestions on how the conference should be run. You can gain insight into the essential agenda items that will be compelling, thought-provoking, and topical well before you finalise the schedule and begin selling tickets. The last thing you want to do is organise a conference only to discover that no one is interested in the subject.
Send an email survey to your subscriber list. Include a multiple-choice question about a few of the keynote speaker's subjects. Allow them to contribute their own thoughts as well!
You can use this time to ask further questions about your conference, such as how much tickets should cost and where the event should be held. Ask no more than 10 questions for the best results.
Research potential speakers
View videos from previous speaking appearances. It's a tragedy when someone appears impressive on paper but gives a dull or irrelevant presentation.
A superb keynote speaker, on the other hand, does more than just speak. They interact with their audience both online and in person. Following a speaker on Twitter and looking at their website will give you a sense of their social influence. Look for genuine two-way exchanges and content that has just been updated.
Hustlers make the best keynote speakers. They're also developing a personal brand. They'll value your audience just as much as you do.
Showcase the advantages
It's time to put your selling hat on once you've narrowed down your list of applicants. It's all about laying mutual benefits when booking a keynote speaker. Make a proposition for each speaker that is unique to them.
Highlight the advantages offered to the speaker by the opportunity. Will they be able to grow their audience, sell books, discuss something groundbreaking, make an announcement, or produce a well-produced speaker video? Are you providing all travel and accommodation expenses, as well as a per diem? Is there a cost for speaking?
Define the contract
Are you ready to commit to a chosen speaker? Make a written list of your expectations to ensure that you're both on the same page. If you'd like to increase registrations, see if they'll take part in a pre-event social media Q&A. They can then follow up unresolved questions and comments after the fact. Another great idea is to persuade the speaker to take part in a panel discussion in addition to the keynote speech.