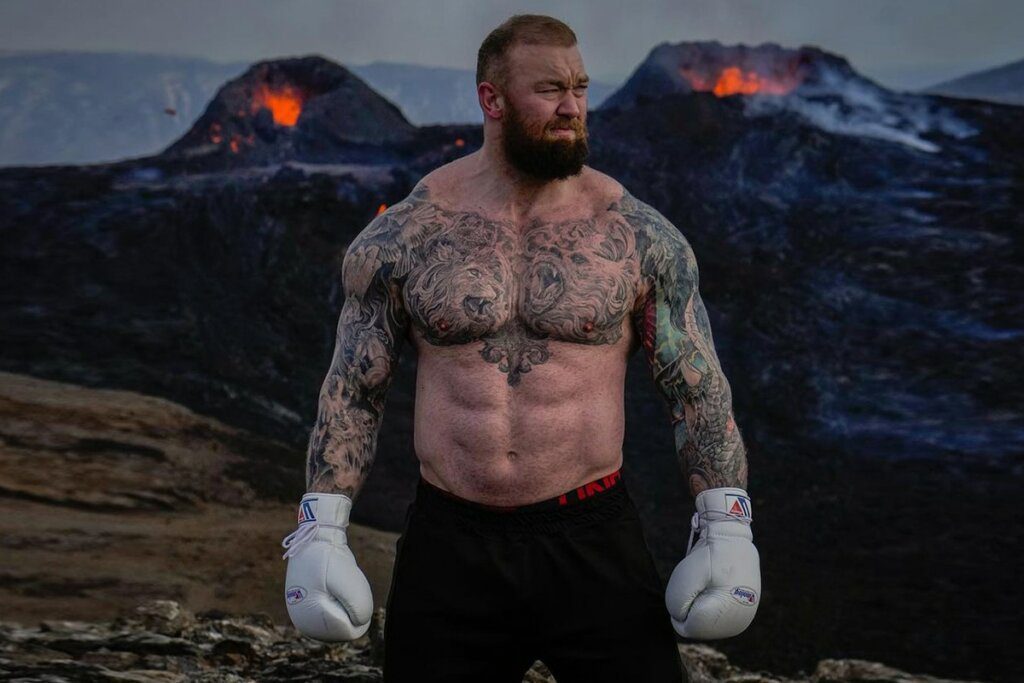 The world-class strongman is set to face off against Simon Vallily in Dubai.
Strongman Hafthor Bjornsson, also known as Hafþór Júlíus Björnsson, is set to enter the boxing ring in his second ever boxing match, to take on pro boxer Simon Vallily. The match, taking place at the Conrad Hotel in Dubai, will go live at 3pm on Friday 28th May. Named 2018's World's Strongest Man, Hafthor is a formidable opponent, who stands at 6ft 9in and weighs 156kg. Though larger and undoubtedly stronger, Hafthor is not an experienced boxer, with only one previous exhibition match under his belt. Only time will tell whether strength trumps experience in this clash of the titans.
Following this weekend's fight, this September will see two of the strongest men in the world enter the boxing ring for the first time, in a bout that is sure to go down in the history books as one of the most explosive fights ever recorded. Neither of the competitors come from a conventional boxing background, and are both known for competing in the Worlds Strongest Man competition and setting weightlifting records. Bjornsson is the current world record holder for heaviest deadlift, a title which he secured after beating Eddie Hall's previous record of 500kg by 1kg. Naturally the two have kept up a fierce rivalry since then, which has stoked anticipation for their upcoming boxing match. The fight is due to take place on 18th September 2021 at the MGM Grand in Las Vegas, Nevada.
Hafthor Bjornsson can be booked through MN2S. To find out more or enquire about a booking, get in touch.