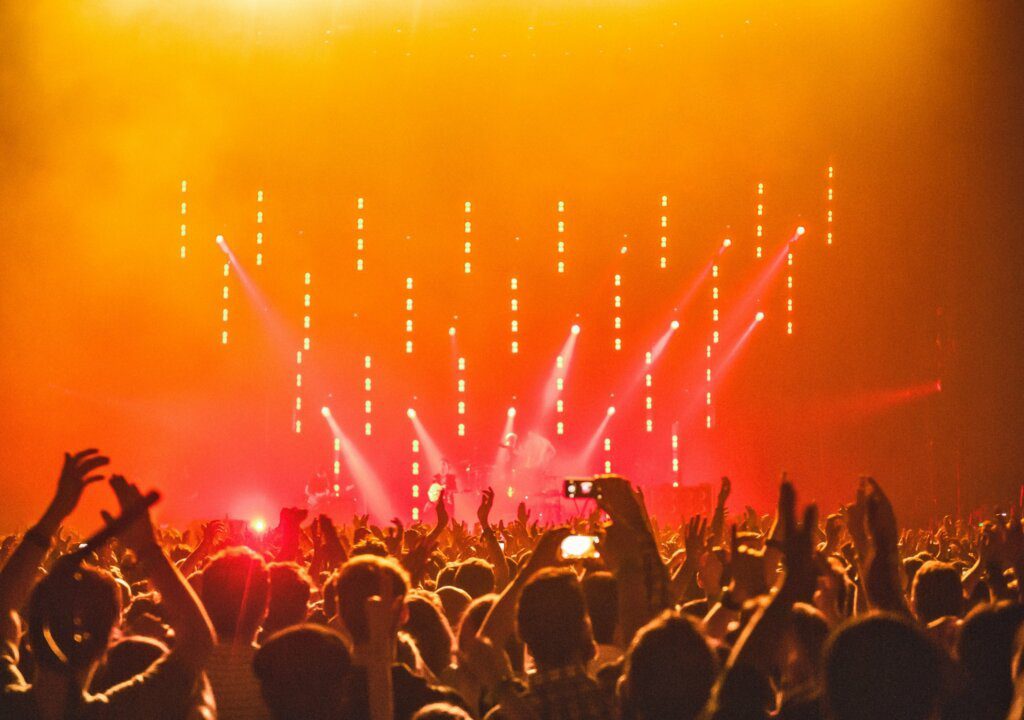 The global pandemic altered the landscape of the music industry when it hit in early 2020. However, live music bounced back through the use of innovative technologies and creative solutions. As the future begins to look brighter for live entertainment, we review the many ways that live music has transformed over the past year.
When the pandemic struck the globe, events were postponed and cancelled immediately with many wondering when they will be able to see their favorite artists in person again. Live concerts have been a huge source of income for artists and those working behind the scenes for events and with the endless postponement of tour dates, it was soon clear that in-person shows were not going to be happening for a while. With that on the back burner, it was time to figure out alternatives.
With school and work becoming virtual and much of society shutting down, technology became the key to the music industry's survival over the past year. Virtual concerts have begun to be a popular trend during the pandemic with artists such as Charlie Puth, BTS, Kehlani, and many others giving their fans virtual performances to make up for their postponed ones. The band Pvris had included a virtual meet & greet for their concerts to make up for the physical photo ops they planned to do. What was unique about their virtual shows was that each show was based on one album until their most recent, which made it considerably special for fans. Kehlani's virtual concert, It Was Live Until It Wasn't, features a soundcheck ticket option and a behind-the-scenes look at the preshow to give fans a further intimate experience, which you would not be able to see in person.
Another great example of entertainment utilising technology to survive was K-Con, a convention to celebrate Korean music and culture, chose to be virtual during the summer of 2020. The event is named KCON:TACT, and was placed from June 20th to the 26th. The fee was just $19.99 on their YouTube channel. The event consisted of many activities for fans around the world to enjoy, to make them feel like they were just as involved as if they were in person. Over 4.5 million watched the event as it showed live and pretaped content. Live meet and greets with select artists were also highlighted along with behind-the-scenes content, live performances, panels, and more. The feature that would not have been allowed at all in person was the 24hr Idol feature which showed the content of following a group to see what their day is like for 24 hours.
Moreover, the app TikTok has helped promote music as users around the world created dance challenges and other creative video ideas. It has helped streams for artists on Apple Music and Spotify as well. In particular, Aly & AJ, former Disney artists, had their song which was released in 2007, "Potential Break up Song", go viral on TikTok with over 1.4 million videos using the music. Now the song has over 80 million streams on Spotify due to the new exposure from the app.
When it came to filming music videos during the pandemic, artists had to learn to adjust with limited resources. Kehlani had filmed from the comfort of her own home and her efforts gained her over 7 million views on YouTube for the song Toxic. Notably, British rock band Bring Me the Horizon had a fun yet challenging experience recording Parasite Eve during quarantine. With one of the band members located in Los Angeles at the time, the band had virtual calls to discuss and make sure things went well remotely. They had a small budget, minimal crew, and experimented with different items to see what would work to aid in their recording.
New Zealand has continued to get things back to normal in their country, eliminating most if not all of the coronavirus. The country recently had more than 50,000 fans in attendance for a concert located in Auckland, giving those around the globe motivation to get back to normal where they are. With the vaccines rolling in, venues may even begin limited capacity for shows and required masks while having virtual options available to the rest of the public. All in all, the future of the music industry is looking brighter than ever before. Yes, there have been setbacks and many concert tickets are stuck on standby until further notice. But every day artists and promoters find new ways to work around the challenges posed by the pandemic and let the show go on.