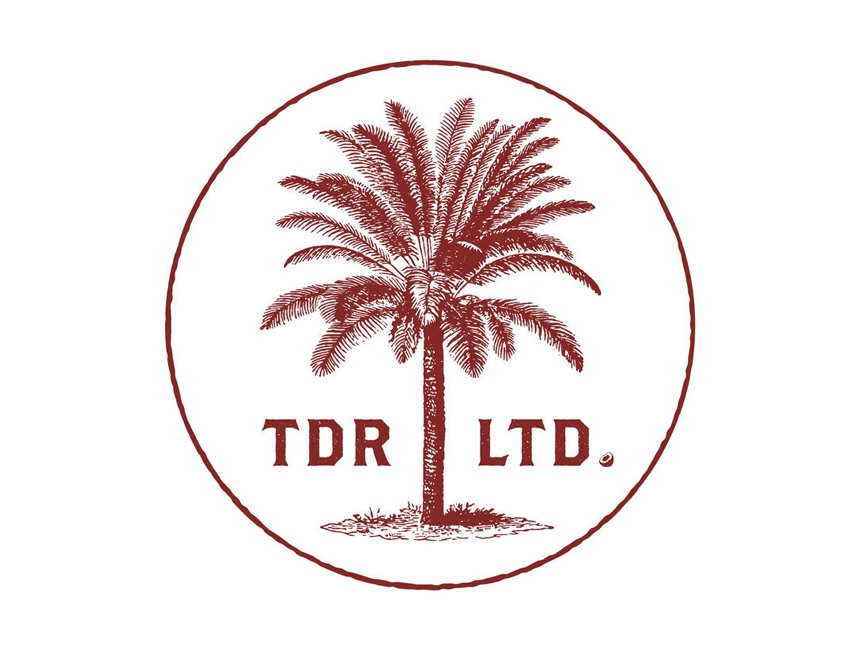 An offshoot of the eternally popular nu-disco stalwarts Tropical Disco, TDR LTD is a sublabel devoted to releasing exclusive limited-edition runs for collectors. We spoke with label head and friend of MN2S Tim Burnett about their latest release, which features a beloved track from the late, great Paul Johnson.
What led you to set up TDR LTD as a sublabel?
"It was when Covid hit – suddenly we had no gig income and we were racking our brains for ways to generate money. At the time it seemed like a great idea to start a new vinyl lane, but we didn't realise the impact the vinyl industry would have from Covid, so it actually took a really long time to actually get it pressed and released in the end."
How would you describe the creative vision for TDR LTD?
"We tried to make it as exclusive as possible, hand stamped, 180-gram stickers, badges, limited to 300 press. The vision is that it would be a collectors edition. Each vinyl has three tracks on there, one new cut, one cut from our main label that never got released on vinyl and a classic cut that I've dug out of my collection that has never been repressed or been released digitally. "
Tell us about your latest release from the late Paul Johnson, and what this one means to you.
"I had known Paul for many years so we already had a relationship and the track 'She Got Me On' has been a mainstay in my record box since its release in 2004. It has so much energy and whenever I played it, it was a guaranteed dancefloor shaker. It has to be one of my favourite tracks by Paul so when I actually managed to sign it off him, it was like a dream come true!"
What's been the highlight of your journey so far as a label head?
"I guess it would have to be when our records reach No 1 in the sales chart. This gives me great satisfaction and clarification that we are actually doing something right!"
What advice would you give to anyone thinking of setting up their own imprint?
"Don't! I'm kidding… kinda. Well the best advice I would give someone is make sure you get a strong logo, something simple and recognisable. Make sure your artwork catches peoples eyes and when they look at it, it's instantly recognisable as your label. Also make sure you have a big artillery of tracks to put out and be consistent with your releases. Don't release something and then not release anything again for six months.
"Keep the releases regular and most of all make sure your music is strong. Don't put out releases for the sake of it. One bad record could put someone off buying from your label again so keep the quality high. Be prepared to work your bollocks off! Put all your love and passion into it, don't go into it half heartedly. You need to graft and push to make things happen. There are millions of other labels out there, so you need to stand out from the rest and make a mark."
What lies ahead for Tropical Disco and TDR LTD in 2022 and beyond?​
"We're just about to release another LTD edition vinyl and another vinyl for Tropical Disco, as well as a couple of artist albums which come out soon."