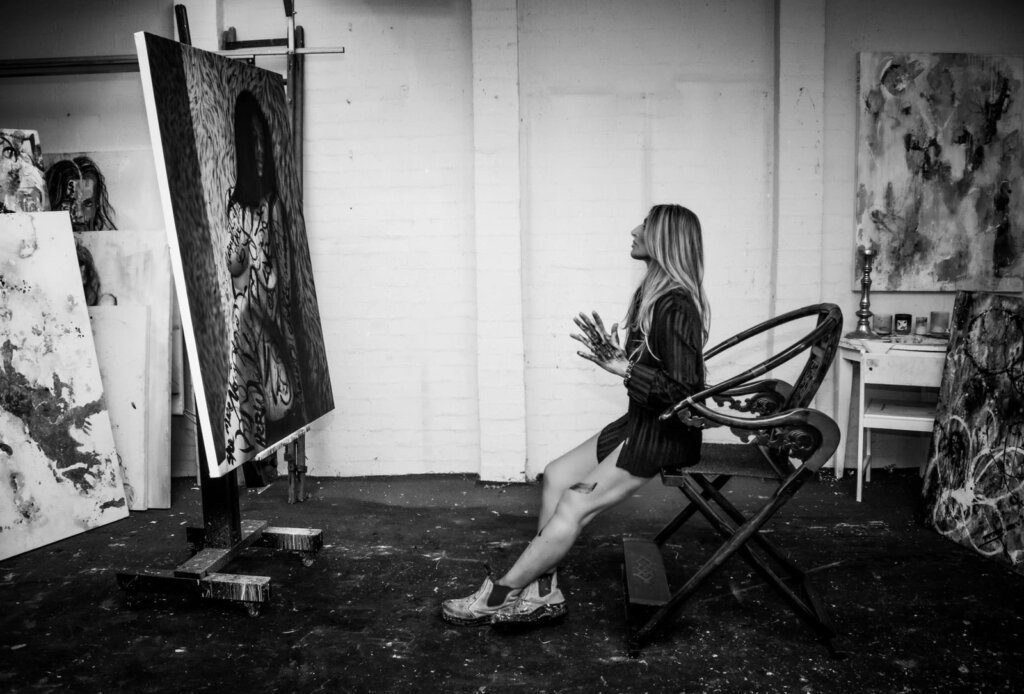 The MN2S PR department is thrilled to be working with Melbourne-based artist Melissa La Bozzeta.
Melissa La Bozzetta is a vivacious and spirited artist based in Melbourne, Australia. Bringing a generosity of spirit and depth of character to her artwork and ideas, she is breaking new ground through an ever-growing body of work that draws from what she sees, feels and is inspired by in her everyday life. Each of Melissa's artworks brings together passion, sexuality and a desire to commune with the world around her. The images she has produced have captured the imaginations of galleries and clients worldwide, and her work has been exhibited in Europe and the United States in addition to her native Australia. 
Throughout her 11-year career, Melissa La Bozzetta has translated emotions through her paintbrush to the canvas, creating phenomenal abstracts, odes to distant homes, utterly unique portraits and refined sketch work. Regular commissions, events and charitable work have consistently added up to produce an impressive portfolio that explores a range of mediums, methods and moods. In addition to this, she runs weekly guided life drawing sessions that provide an opportunity for participants to express and explore freedom and sensuality.